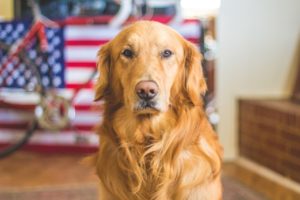 One of the worst things about living on campus is the fact that you can not have your pet with you. A pet friendly apartment can be a game changer. You can take your pup or your cat with you to college if you live off-campus in a pet friendly apartment.
There are of course a few caveats when it comes to choosing a pet friendly apartment that you need to know if you are considering off-campus student housing near UD that accepts pets. Understanding what a pet friendly apartment has to offer can help you to make an informed decision.
There is an Extra Charge
There is a reason that many apartments do not allow pets. An unsupervised pet can cause a great deal of damage. For the apartment complex to be protected and let you have your pet join you, you will have to pay a "pet security deposit". The deposit amount can vary, be sure to ask about pet deposits.
You may also have to pay "pet rent" for your pet to live in your apartment with you. This is typically a low fee that is tacked on to the amount of rent that you pay. These fees are collected to help offset the risk of damage to the apartment.
In most cases the pet deposit is non-refundable. An apartment complex usually has to take specific clean up steps in an apartment where a pet lived because the next tenant may have allergies. It is more costly to the complex to clean the apartment when you leave if you have a pet.
Restrictions
Some complexes welcome pets of a certain size. For example, some apartment complexes will put a weight limit on permitted pets, others do not. Some breeds are not welcome in pet friendly student housing near UD. It is always a good idea to ask.
Follow The Rules
It can be hard to find a pet-friendly apartment when you do, just follow the guidelines that the complex has for pets. There are about 2600 people entering the rental market every day, many of them have pets. Following the guidelines ensures that the building will maintain its pet-friendly attitude, and other people will be able to take advantage of this benefit.