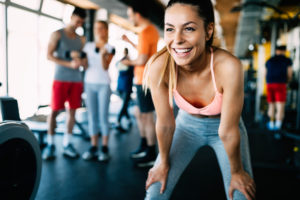 Living in an off campus student apartment is an often indulgent experience: after all, you're finally independent, you have your own room, you live in pet friendly housing, and you're not constricted to paying for an overpriced meal plan.
Here's how to stay healthy when you're living off campus in Delaware student housing:
Shop often
Though it might be tempting to get nine boxes of sugary cereal to sustain you for the next month, eating nothing but grains and sugar will ensure you'll pack on the pounds. Instead of performing your monthly grocery haul in one fell swoop, try to visit the store more often. This will prevent your fresh fruits and veggies from going bad too quickly, helping you eat in a more healthy way.
You should also check out any local farmers markets to promote local farmers and businesses. When you buy fruits and veggies in bulk, ensure everyone in your student rental enjoys them to prevent these foods from spoiling.
Always stretch
Getting up in the morning is always hard, but waking up a few minutes early to stretch will prevent you from shuffling through your morning routine like a zombie. Wake up and stretch your tired muscles to start the day off right. You might find you're more active throughout the day when you began the day with a healthy stretch.
Drink plenty of water
Off campus apartments for students in Delaware can always benefit from drinking water right from the tap. When you're hungry, consider drinking a couple glasses of water instead. You might find your growing appetite was actually a thirst that needed to be quenched.
Choose housing with great amenities
Though the on-campus gym might have helped you when you relied on student housing, many off campus apartments for students offer great amenities, including a gym! Some even offer beginner classes to ease you into a great workout. Regardless, choosing an off campus apartment nearby your local gym is essential for an affordable workout.
Did you know nearly 2,654 people enter the rental market each day? For the best off campus student apartments, rely on the development group you can trust. With Lang Development Group, you know you're getting the best off campus student housing at an affordable price. Call today to book a tour!