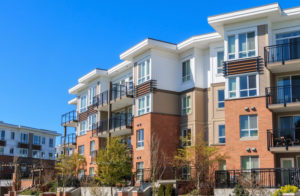 Moving to a new area is hard and it's even more difficult when you move away from home for the first time. When you're looking for housing options for students in Delaware, there are a lot of factors that go into finding the perfect location. If you're moving into a new home, here's how to find the neighborhood of your dreams.
Quiet or loud?
You will likely have a lot of off campus housing options for students when you move to Delaware. However, the closer you are to campus, the rowdier the nightlife. If you're over the college scene, luckily there are a few more affordable housing options right down the street. It might be a bit of a walk, but you'll actually be able to sleep soundly on the weekends for once.
Look at the price points
While everyone wants to move to New York or LA, the cost is simply incredulous. Not only will your rent be sky high, but the cost of living in the area will run your bank account dry.
The neighborhood that's perfect for you will also be in your price range. There are luckily nice, affordable neighborhoods surrounding the University of Delaware campus. When you're looking for apartments for rent in Newark Delaware, keep in mind that your monthly rent should be no more than 30% of your net income. This includes your utilities. That way, you'll stay afloat and have a little extra spending money for your textbooks.
Visit
You're not going to get the vibe of an area by looking at statistics on your computer screen. The best way to get a feel for an area is to visit, even if that means going a little out of your way.
This way, you can check out the local shops, eye public transit options, and actually walk the distance to and from campus. At the very least, try to contact someone from your campus that lives in the area or read local reviews online.
Talk to your roommates`
It's rare that a college student lives off campus alone and your roommates might have some great insights. Real estate for students often comes with great amenities, nearby locations, and a proximity to local shops. If you don't have the inside scoop, it's likely your roommate might.
When you want the best in housing options for students, look no further than the Lang Development Group. Not only do we offer the best student housing near UD, we support our Delaware hometown by giving back to the community. Contact us today or visit our website for more information.