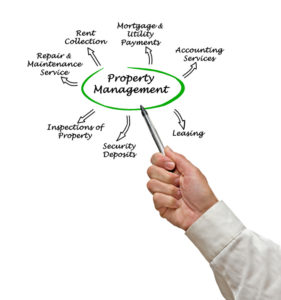 Choosing the right place to live is a challenge, but not when you have the right real estate and property management group to rely on. Whether you're a busy college student in need of off campus student housing or trying to find the best commercial real estate in Newark, Delaware, your property management should offer these qualities before you sign that dotted line.
1. Easy ways to pay your rent
You have a busy schedule; finding time to drop off a handwritten check simply isn't feasible in today's fast-paced world. Make sure your residential real estate developer offers an easy way to pay online; when a company works with the consumer, you're bound to have a more pleasant experience compared to other housing options.
2. They own a lot of properties
Small landlords tend to get invasive with their renters; with a larger company that owns over 30 properties, you can rest assured that you'll get the help when you need it while you retain your privacy. With over 111 million renters that live in apartments, the guidelines for landlords are ever-expanding; you want to ensure your rental is protected, but not under constant surveillance.
Additionally, a landlord with a lot of properties gives you variety. It can be exhausting when you have to contact multiple landlords and property managers to view their off campus housing. By sticking with one developer, you're able to get variety without overextending yourself.
3. There's an app for that
If you want a truly customer-driven experience, look for a development group that utilizes an app. The ease of access will enable you to pick the best apartments for rent in Newark, DE, without having to leave the comfort of your bed. This is especially important for college students; if a business doesn't offer online information regarding their space for lease, it shows that they're unwilling to work with a college students' needs. Look at properties anywhere, anytime, from any smartphone or tablet or computer. It's just one of the ways the Lang Development Group hopes to improve your living experience in Delaware.
Choosing an off campus housing option is difficult, but looking for these qualities can make your final decision a little easier. For the best in off campus housing, consider visiting the Lang Development Group on their app or online.