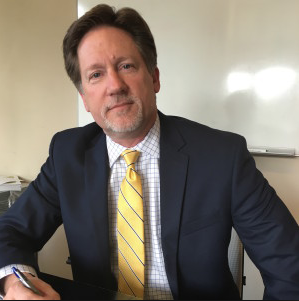 Chris Locke

General Counsel/Sr. Vice President
Chris has been with Lang Development Group since 2005 and oversees the operations of the residential portfolio, legal matters, and government relations. He is a 1984 graduate of the University of Delaware with a Bachelor of Science degree in Business Administration. He also received a law degree from Catholic University of America, Columbus School of Law in 1987. He is a licensed attorney in the State of Maryland and the Commonwealth of Pennsylvania with almost 35 years of experience.
Chris started his career as a legal intern for the Honorable Senator Robert Dole (R-Kan) and served as General Counsel to Sunvest Realty specializing in Far East relations and real estate acquisitions. Prior to joining Lang Development Group, he became Managing Director of the law firm formerly known as Healy and Locke, a mid-size firm specializing in corporate law, litigation and real estate law.
He and his wife Norma have raised seven children and live in Newark. Chris has been active in the Downtown Partnership, Newark Housing Authority, and numerous youth programs and various civic projects and around the city of Newark. Chris is also a Board member of St. Marks High School.  He is founder of SL24: UnLocke the Light Foundation, a non-profit to help young adults struggling with mental health issues.