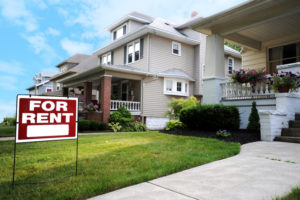 While it might seem you're stuck to the activities on campus when you attend the University of Delaware, there are countless places around your off campus housing to explore. If you have a car, this gives you even more fun locations and scenic attractions to explore. Before you leave your Delaware rental, check out these three Delaware-only locations to snap a selfie or two.
1. The Roselle Center for the Arts
This location is the closest to campus. It highlights the wonderfully eclectic arts community in the University of Delaware. Located nearby the equally famous Wright House and the President's House, the Roselle is an adventure all its own. This beautiful building bears witness to countless lectures and performances, often featuring the Resident ensemble Players. Not only is this a great way to support your fellow students, exploring the beautiful interior is worth the hike; snap some pictures of the gorgeous chandeliers and art displays before sitting in on a performance.
2. The Steampunk Treehouse
You're not allowed inside, but bearing witness to this giant tree is worth the hour drive from your student housing. Local brewery, Dogfish Head Brewery in Milton snagged this giant, metal-welded tree in 2009. Not only was this tree built for Burning Man — you might have heard of this giant musical festival once or twice — but it also made an appearance at Coachella in 2008 after a slight rebuild.
The size of the room at the top of tree might even rival the size of your housing, at least if you're on campus. Resting in the branches of the 40-foot tree the wooden accents blended with steel clockwork gives it a, well, steampunk vibe. Enjoy the view while you sip local brews (as long as you're over 21).
3. The Gibraltar Gardens
Finally, something free and accessible. Beautiful gardens surround an abandoned mansion built in the 1840s. Now. it's slowly being encompassed by climbing ivy, making it a focal point the beautiful gardens that surround it. The mansion is fun to explore if you're interested in derelict buildings and it'll make you feel much better about your on campus student housing options.
The gardens are the real highlight in this adventure however. While the mansion might be falling apart, the gardens are maintained to perfection by preservation organizations. The beautiful koi ponds, trees, flowers, and pathways make you feel like you feel like you've entered a fairytale: enter through a large wrought-iron gate and explore the gardens, greenhouse, and fountains that dot the estate before retiring to your cozy off campus rental.
Living in Delaware is an adventure all its own. If you don't have access to these locations by car, there are always plenty of parks and museums situated by the housing options for students. When 33% of renters choose to move each year, finding perks around your new home is a necessity. No matter where your rental resides, Delaware is a location bursting with life.