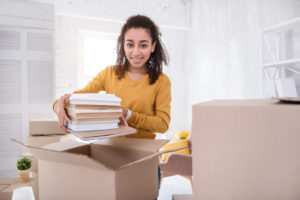 Renting your home is one of the oldest ways or providing a roof over ones head. Even in ancient times, people rented, and the tradition continues today. As a matter of fact, in America, about 27% of citizens rented their home in 2016. Among the largest growing groups of people are students. Students come in all shapes, sizes and ages. Regardless of their background or their reason for going to school, they need a place to live. Because a student is most likely going to be in the area near their school for a limited amount of time, renting is usually the way to go. Student rental can benefit the renter in several ways.
Stay Close to Your School and Pay Less
The room and board rates are going up as fast as—or faster than—tuition rates. The cost of living increases for a few different reasons. One, the cost of building increases on a yearly basis. Therefore, those who build dorms can justify rental rate hikes easily. Also, sometimes schools desire to attract a certain type of clientele, aka student, to their school. Building more expensive dorms is a way to get higher paying students into their classrooms—and into their alumni database. While this is great for the school and its benefactors, it hurts regular students who don't have the means to pay higher dorm rental fees. Student rental near the campus is a great way to offset this potentially huge cost.
You can shop around to find the best rates or contact an agent or company that specifically deals with real estate for students. Rental units for student will vary in price, of course, but that doesn't mean they are out of your reach. You just have to set your budget, stick to that range, and find the right pool of student rental options to choose from. Consider this your first foray into real estate. Student housing is always at a premium, but you can get ahead of the game if you arm yourself with the right resources to locate the best housing for your needs.
Stay Closer to Study Groups with the Right Student Rental
While you may have access to a car or feel comfortable riding public transportation, being far away from campus can preclude the possibility of joining or participating in study groups. You want to be a resource for your fellow students. Study groups are also a great place to make new connections that may prove valuable when you need to network in the future. Therefore, spending a little time finding student rental choices that are relatively close to campus can be time well-spent. Access to study groups will make you a better partner and result in higher grades and better impressions with other students. Everything will combine to a more rewarding college experience.
A Student Rental that Fits Your Needs Is Important
Not any student rental is going to be the one for you, however. A new apartment can be exciting, but you don't want the excitement to momentarily cloud your judgment. Make a list of what you need, the bare minimum, from a rental. Include location, ease of access to transportation, proximity to other students, where the nearest grocery store or coffee shop is, etc. But also make a list of "wants" that you would like but could probably live without. Make this list guide your decision-making process. One of your most pressing needs is going to be the kind of privacy you get. If you need a lot of privacy, you will want to choose student housing that affords you your own room. Or perhaps, you just need a good place to study but don't mind sharing a room with a roommate. In that case, you will want to locate space for lease that has a study nook that can give you the enclave you need to properly immerse yourself in your work.
Regardless of the rental you decide to go with, you will want to make sure not just your studies, but your overall sense of comfort is prioritized. This will be where you live, sleep, laugh, relax and have fun. It will also be one of your most major expenditures, so take your time and choose a student rental that works for you.