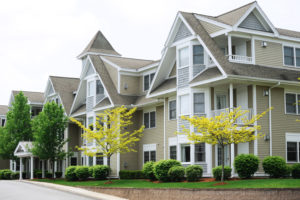 Are you thinking of stepping away from dorm life and renting an apartment for the rest of your college career? There are a lot of off campus housing options out there for those looking to change it up, and living off campus comes with a lot of advantages.
Learn more about the benefits off campus living below, then find your dream apartment today.
More Independence and Freedom
Let's face it. Campus housing comes with a lot of rules and regulations, and most people in their early twenties are ready to be done with that stage of life. Being supervised by a resident advisor can get tiresome, so get the independence you deserve by living off campus.
No more curfews, and no restrictions on who you can and cannot invite over. Off campus living is truly liberating.
You Can Cook Your Own Meals
For the first few weeks of college, eating at the cafeteria can be a fun experience. Unfortunately, the cooks tend to serve the same options over and over, and the whole ordeal gets old pretty quickly. Not to mention, you have to eat within certain time frames, and there are typically long lines for better food choices.
Living off campus means your getting own kitchen, fully equipped with a stove, microwave, and refrigerator, and you can easily invest in some cheap utensils and pans. In no time, you will be all set to cook whatever meals you want whenever you would like.
Craving pasta at 2:00 in the afternoon? No problem. Whip up some spaghetti or alfredo. Want to make a grilled cheese before bed? You can do that, too. Being able to cook your own meals is a big perk of off campus living and one thing people love most about getting out of the dorms.
Gaining Life Experience
Another big perk of living off campus is the ability to get a taste of adulthood and what to expect when you are officially done with classes and out in the real world. Living in off campus apartments means paying your own bills, buying your own groceries, and making smart investments when it comes to furniture, tvs, and dishware. If you are looking for an adult experience, this is definitely one way to get it.
Along with this, it gives you some rental experience, so you will have something to put on rental applications down the line. If you are a good tenant, then off campus living will set you up nicely for getting better housing down the line.
Want a Pet?
If you want to add a furry critter to your life, then finding a pet friendly apartment is the route to take. Pets in a dorm room is a big no-no, so you will not be able to invest in a cat, dog, bird, or anything else until you are officially off campus.
Ready to get Started?
After reading some of the many pros of living off campus, you will not be surprised to learn that around 87% of students lived off campus in 2016 according to the New York Times. If you are ready to join them, work with us here Lang Development Group today. We can set you up right.